Food Photography Manchester
One of our specialities is photographing food. It's a great and unique way to showcase your style and skill. We love to work with creative chefs who pay attention to all the details. It allows us to be very creative and this reflect in the images. We already can't wait to photograph more fantastic dishes.
As well as main courses the deserts are our faviourites subjects to photograph. Finger licking pieces of art that will make you hungry no matter what…
Many years of professional experience.
With many years of experience on professional market we truly believe that we can undertake even the most challengint assingments. We are constantly develop our skills and techniques to be able to deliver the best quality service.
Shooting food is a personal passion to me which makes it dream come true for me. I trully enjoy working with creative chefs, and to help them to elevate products presentation on the next level.
Individual Approach in Food Photography
Full Customer Satisfaction
Food Photography Manchester
Photographing at the Customer Location or Studio
Availability of working with Food Stylists
Professional Approach during the shoot
Flexibility and Bespoke Approach
When discussing and planning photo shoot we treat each customer individually. No mater what kind of photo shoot we are planning it all comes to tailored service. You can make sure we will provide best service possible. 
Initial Consultation
Once we receive your email we will contact you to discuss your exact needs. Together we can decide what kind of service will suit your needs best.
Planning Your Photo shoot
At this point we will agree about menus, number of dishes and style of the shoot. This will reflect your individual style and flavours. It is one of the most important stages of the process as it reflects the look of the finished pictures.
Day of the Shoot
That's when all the magic will happen. If required we can provide the food stylist that will make sure all the dishes look best possible. The shoot can be done using studio strobes or available light. It all depends on initial arrangements.
After the Session
Once photo shood is completed your images are being processed. We will make sure everything looks perfect. Your images will be provided as full resolution copies with copytight rights.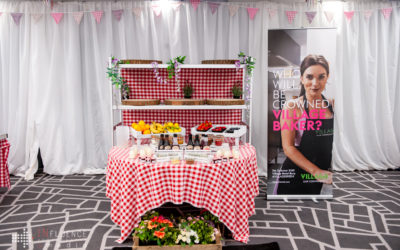 Village Hotel - Bake OffFood Photography...
Influence Photography & Media Ltd
CLARENCE ARCADE
Stamford Street Central
Ashton under Lyne
OL6 7PT
Contact
Tom – 07888 829463
Drop Us a Line
Don't be shy. Let us know if you have any questions! We already can't wait to speak to you.